How Much does Web Scraping Cost?
Wednesday, March 9, 2022
Driven by the tide of big data, web scraping - to collect data from web pages - has appeared on stage and is now the go-to solution for getting data. People use web scraping to collect data for various applications: price monitoring, lead generation, marketing analysis, and etc. For example, many collect customer reviews for their products to understand the pros and cons of the product so as to make improvements. The advantage of web scraping is obvious: it helps collect a large amount of data from tons of websites in a fast and accurate way and unlocks the world of data.
Web scraping has become the most popular way to grab data for how it can be easily applied at reasonable costs. However, many businesses who want to use web scraping have not taken their steps further just because they are not sure how much web scraping costs. They are still watching from afar and are worried about the huge cost of it. In this article, we will introduce some of the most-used approaches of web scraping and their cost structure to help you better understand which web scraping may better suit your needs and what is the cost to expect. 
Table of Contents
The cost of web scraping depends on several factors. There is no one-size-fits-all cost for web scraping. You must: 
1) Understand the cost structure of each web scraping approach
2) Understand the important factors when choosing a web scraping approach
Web scraping approaches & costs
There are a variety of ways a company can carry out web scraping. 
#1. Outsourcing to a third party
Outsourcing a web scraping project means hiring another team or person to do the scraping job for you. For a business that does not have a dedicated tech team to scrape the data, they can opt for the services of external bodies. These external bodies could be freelancers who are scraping professionals from freelancing sites like Upwork or  Guru , or a web scraping team that is specializing in web scraping.
1. Hire a team
A web scraping team is made up of technical gurus that come together to create a web scraping agency. For a team service, the web scraping cost might be high or low depending on the size of the job. The cost usually ranges from around $600 to $1000.
When looking to employ a team's service, ensure that you verify their credibility before you sign a contract with them.
2. Freelancers
This is becoming a popular option with the rise of the gig economy. With freelancers, the web scraping cost is mainly based on the freelancer's discretion, so the price varies greatly. You can get a good freelancer for as low as $30/hour. More experienced freelancers might charge you as much as $100/hour.
The location of freelancers also affects the cost. For locations such as the US or the UK, the price could be twice or three times than that of Indian or Pakistani.
You will need to compare different freelancers to find one that suits your project.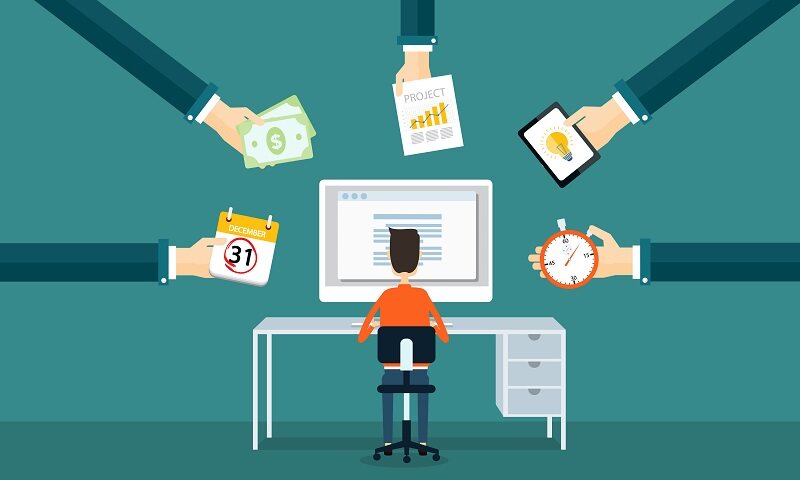 #2. Creating a scraper on your own
If you are a developer or have a developer team in your company, you can build a scraper internally to fulfill the web scraping needs. This sounds to be easy as there are plenty of courses and video resources teaching people how to write a web scraping script using python or javascript. However, you will spend lots of time making improvements and fixing bugs, and end up realizing that you've spent a lot more money than you expected. 
The cost for building the scraper on your own includes your developers' time for building and maintaining the scraper, the server costs, data storage, and IP proxies expense. The cost would range from $200 to $1000 per month depending on your developer's wage.
#3. Creating a scraper with web scraping tools
Building a coded scraper from scratch is too time-consuming. If you don't want to create the scraper on your own, there is a much simpler way to do it: use a web scraping tool to create a scraper. Web scraping tools are software specially designed to collect and collate data online and aimed to make web scraping just a walk in the park. 
More and more web scraping tools are designed for non-coders, focusing on an intuitive interface and drag-and-drop workflow to empower everyone to get data for free. In most cases, using such a tool is more cost-efficient.
These tools vary in their features and pricings. The cost mainly depends on the package you choose and your project needs. Many web scrapers have free trials or free plans with limited features and premium plans with flat fees, which gets rid of the pricey hourly rates.
It's essential to choose the right web scraping tool and here are top picks:
1. Octoparse
Octoparse is easy to use and its auto-detect algorithm helps to get data within minutes. The app goes on to scan the webpage and pulls the data automatically. You'd choose the data you need, click "OK" and your scraper is ready to go. It is a good choice for web scraping starters.
Octoparse offers a free plan, which is powerful enough to satisfy most of the scraping needs. But the free plan still has a lot of limitations. If you want more features, especially Cloud extraction, go for a paid plan. The paid plans are the standard plan ($89 per month), the professional plan ($249 per month), and the enterprise plan ($4899 per year). You can subscribe to a plan according to your web scraping needs. To know more about Octoparse's pricings, click here.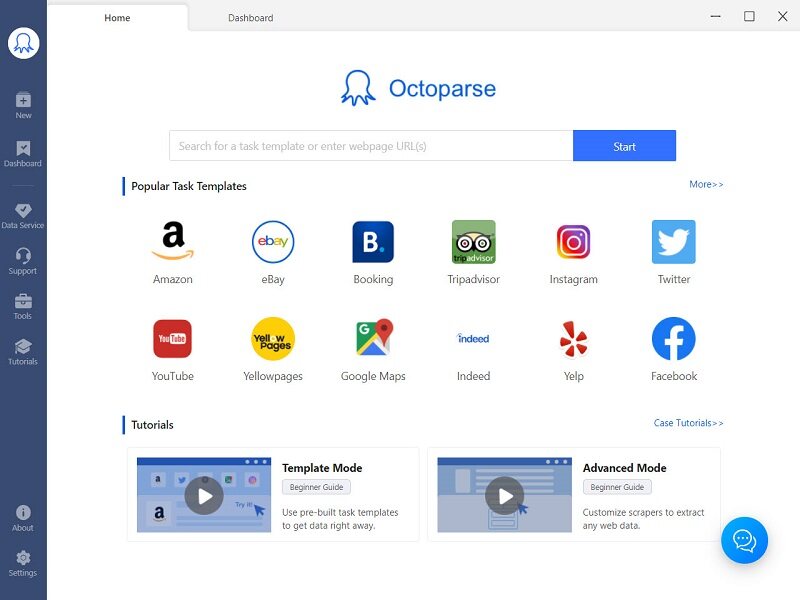 2. ParseHub
Many web scraping professionals use ParseHub because it is very efficient in extracting data from complex websites. Although the free plan is quite limited, it is still an excellent choice for those who want to try out web scraping.
The other pricing plans include the standard plan ($189 per month), professional plan ($599 per month), and enterprise plan (they will give you a quote when you contact them).
3. Mozenda
This is one of the earliest web scraping tools out there, with three pricing plans to choose from. It has a Standard plan, a Corporate plan, and an Enterprise plan.
The detailed pricing are not shown on Mozenda's website. If the web scraping features of Mozenda meet your needs, then you can consider using it and request a quote for it.
4. Scraper
This is a google chrome extension tool that can be used for simple data extraction. It should be effective enough for simple web scraping projects with a little amount of data. It is a free and easy-to-use screen web scraper that can extract data from online tables and upload the results to Google Docs.
5. Web Scraper
Web Scraper is another popular browser extension for web scraping. With simple clicks and points, you can configure your scraper easily and download the data to a CSV file.
Its premium plans offer Cloud scrapers to get data faster. The costs range from $50 to $300 per month.

If you want a free and simple online research tool, Scraper is a good choice. Check here to see other web scraping plugins/extensions like Scraper.
#4. Web scraping data services
If you can't go through the stress or learning curve of creating a scraper, you can easily opt for a managed data service. All you need to do is to give the web scraping service provider the websites you want to scrape, and they will deliver all the data you need. That is, you don't have to spend any time learning the ropes of software.
Many web scraping tools, such as the ones we talked about above, except Scraper, offer web scraping services. The cost for data service depends hugly on the specific data requirements. You would have to contact the web scraping service provider to get a quote for it. Usually, the pricing starts from $399.
3 things to consider when choosing a web scraping approach
Now you've gotten to know about the popular ways to get the web scraping done. The next step would be to choose one approach to get started. Before you pick up a web scraping approach, there are a few things to consider that may affect your web scraping cost and determine the quality of data you get.
1. The frequency of the scraping
If you plan to scrape a large amount of data frequently, the website you are scraping from might block you from scraping after some time. In that case, you would need to make sure that your web scraping tool has IP rotation to avoid getting banned or your web scraping team has the ability to resolve anti-scraping problems.
Octoparse has auto IP rotation with its cloud extraction as well as for local extraction (you can add custom proxies manually). Unlike other web scraping tools, Octoparse allows you to add custom IPs at no extra cost. Click here to read more about IP rotation.
2. The number of sites you want to scrape data from
Before you choose a scraping method, you also need to consider the number of sites you want to scrape. Managing scraping crawlers with so many sites can be a nightmare. Many businesses prefer to opt for a web scraping service so that they wouldn't have to worry about all the maintenance work. 
If you want to do it yourself, make sure you use a web scraping tool that's capable of handling a wide array of websites, one that you can manage all the crawlers at once, and integrate to different systems for data transfer. Alternatively, you can hire a team or freelancer to help you take care of the entire project and save your time.
3. The quality of the scraped data
Besides the scraping frequency and the number of scraping sites, you should also pay attention to the data quality, including the data coverage and data accuracy. You'd need to ensure the approach you choose could scrape without missing important data or misplacing the data. In some cases, you may need the data to be cleaned for data analysis. You better state clearly about your data requirement before paying for any services. And always ask for sample data to make sure the data results can meet your requirements.
Final thoughts
Now that you know how much web scraping costs, it's time to take a further step to get the tool or service that suits your budget and meets your needs. If you are just starting to explore, you are very welcome to check out Octoparse which is a great no-code option for getting web data at scale. Give Octoparse a try to unlock the world of data!
Author: David