How to Scrape Costco Product Data Easily
Wednesday, September 28, 2022
Costco is the 5th on the list of largest and most well-known wholesale retailers in the world. Costco or Costco Wholesale Corporation is an American operator and gives items to club members at deeply discounted prices. It is a wholesale club or warehouse club type store with millions of premium members who pay the membership fee on an annual basis to get discounts and deals on products. As it sold merchandise in bulk quantities, it has a lot of items and products for its customers at discounted rates.
If you want to scrape Costco for getting data about sellers, buyers, product information like reviews and ratings, prices, discounts and deals, and much more stuff, you might need a scraper free and easy-to-use Costco scraper for its bulky data.
About Costco Web Scraping
Costco is the largest retail store with millions of products. So, scraping Costco gives you information about products and many other details i.e seller's data and many more.
What kinds of data can you get by scraping Costco
By using coding-free and python-based scraping software, you will get a lot of data about products. As it is a wholesale retailer, data will be according to that need. Some of the most common types of data are given below.
Product price information

Description

Details

Location

Seller's details

Inventory Data

Travel Data

Customer Sentiment information

Product Reviews and Ratings
Is it legal to scrape Costco and does it have API Access
Yes, it is legal to scrape data from Costco by using a free Costco Scraper. Permission for scraping is based on local laws and regulations but, surely, scraping public data available on the internet from Costco is legal but limitations are for private data. Also, Costco provides API access for general users, and data can be shared through it between two users.
Why scraping Costco
You can get multiple benefits from Costco scraping like:
Get a guess about the perfect price point.

Get updates on and about market inventory.

Will be able to get insights into the minds of beloved customers.

A lot of information about products and many other things.

Get information about travel data.
Easy Steps to Scrape Costco Without Coding
That free and powerful web scraping tool is Octoparse which is free of cost and automatic. It is python-based software and does web scraping in bulk without being restricted and blocked. It comes in both free and premium versions and doesn't need any technical knowledge and skills to scrape websites. You can do any website scraping without any coding knowledge by using Octoparse. It provides preset templates, auto-detecting, scheduled tasks, IP rotation, etc.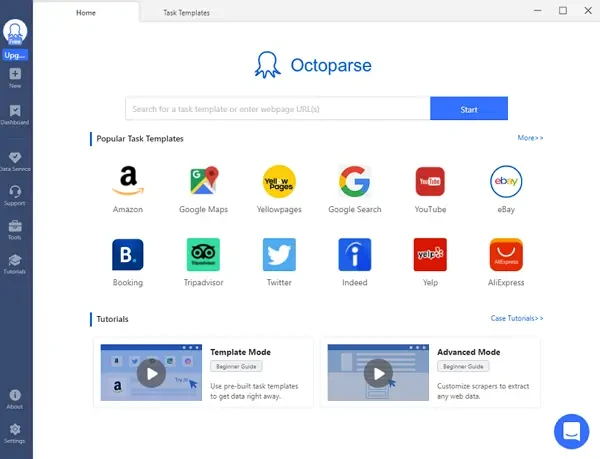 Step 1: Copy and paste your Costco URL
First, download and install Octoparse and sign up for a free account. Copy the page link you want to scrape on Costco, and paste it into the search bar of Octoparse. Click on the Start button to proceed with the auto-detection.
Step 2: Create a workflow and make customization
Create a workflow after the auto-detection, you can make changes by adding a scrolling loop, pagination, and others. Check your data fields on the preview panel and save your changes.
Step 3: Scraped and download data from Costco
Click on the Run button to start scraping Costco data. You can run the task directly on your local device or in the cloud. The scraped data can be downloaded as Excel/CVS files or saved to your database.
We have discussed all a free Costco scraper that provides a lot of information about wholesale products available. So, what are you waiting for? Download Octoparse and follow the easy guide above to start scraping right now.
How to Scrape Best Buy Product Data Easily
How to Scrape Kijiji Product Data Without Coding
How to Scrape Etsy Data Without Coding
Best Amazon Price Scraper No Coding