Kijiji is a Canada amazing business-to-customer and customer-to-customer site for multiple items, especially used ones. Many people and businesses place their ads on used items. You can find a lot of deals and discounts available on various items. Everything is available on Kijiji in used form. Some items that you can sell on Kijiji are:
Cars and their spare parts.

Mobile phones and Laptops.

Real estate (apartments, plots, etc).

Professional services.

Used wooden and steel furniture.

And many other things.
Kijiji is a place for both buyers (business or person) and sellers. Buyers get discounts on products, while sellers get profits. However, if you want to get all these data download into structure files for further use, then you will need the help of a Kijiji scraper. In the following parts, you can learn the easy steps to scrape data from Kijiji without any coding skills asked.
General Knowledge about Kijiji Web Scraping
Benefits of scraping Kijiji
Scraping Kijiji has become necessary to get much information about business activities, and can use this information in various ways. Here are some examples of the scraping benefits.
If you are looking for businesses that are selling wooden chairs. It is very hard to check each one by one. So, you have to do the scraping, which helps you to get data in bulk without any difficulty and hard work.

Scraping data helps you to communicate with businesses of your choice and ask them about prices and other details easily.

Scraping Kijiji gives you data in bulk where you can easily find deals on products and get benefited.
What kinds of data can you get from Kijiji
By scraping Kijiji, you can get a lot of information about business. For example, if you are looking for a wooden chair ad, you'll get data as:
Contact details.

Deals and discounts.

URL of the ad.

Date posted.

Business Address.

Delivery methods.

And many other things.
Does Kijiji have an API
Kijiji is completely API driven with restrictions on web scraping. Kijiji API runs a local web server to provide the web user interface. You have to register yourself for web scraping on Kijiji.
Easy Kijiji Scraper to Extract Product Information
Octoparse is a coding-free web scraping tool that comes with thousands of key and important features. Scraping with Octoparse doesn't need any technical knowledge and skills, but your passion and energy. There's no hidden coding involved in it. t allows you to scrape all data in minutes and download it in JSON, CSV, or excel files. There's a method to scrape data with Octoparse. Let's have a brief overview of the steps involved in web scraping Kijiji.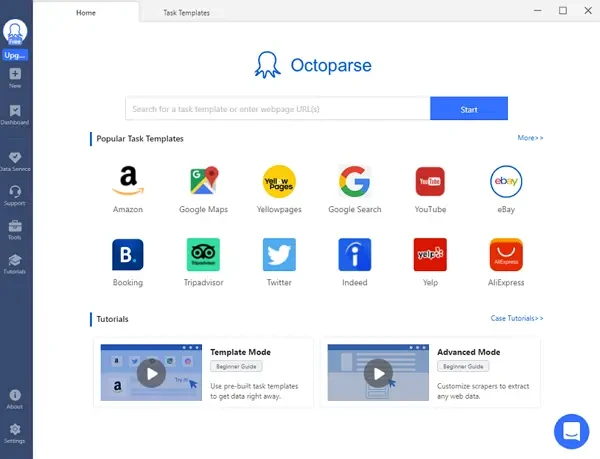 Steps to scrape Kijiji with Octoparse
Step 1: Copy and paste the target Kijiji link
First, you need to download and install Octoparse on your device. After that, move to Kijiji site and copy the target page link you want to scrape. Paste the target link into Octoparse search bar and click on the Start button.
Step 2: Create a scraping workflow for Kijiji
You will enter the auto-detection by default, create a workflow and preview the data fields it shows. Make changes if you can't find what you need. You can follow the Tips panel to make customizations.
Step 3: Export Kijiji data into Excel
After doing everything, click on the Run button to start scraping. You can adjust the data field according to your choice. You can run tasks on your local devices and download your data in JSON, CSV, or Excel files.
Follow these steps and get more details from Kijiji Scraping Tutorial.
Final Words
Octoparse is one of the best available tools to scrape Kijiji products data effortlessly. You can use your scraping abilities with the help of Octoparse to get maximum data about your business. This will certainly help in the growth and prosperity of your business.