Why Should a Freelancer Learn How to Generate Leads
Getting an audience that matches your niche to your website is difficult. Most businesses have a marketing team that focuses on lead generation, while as a freelancer, you are your own team. Some freelancers only focus on perfecting their skills which is great, but that does not bring in leads and traffic. 
Remember you only get paid when you make the sale. So as much as you are developing your skills, you need to implement different strategies to drive more traffic to your website and turn them into your loyal customers. 
First of all, if you are a newbie and looking to build your own website, consider turning to a web hosting provider (you may be interested in providers like hostingfoundry.com) that can help save you a lot of effort. As a next step, you should find a path to drive more visits to your website.
7 Ways to Drive More Visits to Your Freelancing Website
There are some aspects you should always pay attention to so as to meet the needs of your audience/customers. Below are 8 tips to help you run your freelancing website effectively.
#1 Automation tool
Being a freelancer is like operating as a company on your own. Your time is definitely limited, and automation tools can help you out in most cases.
A great business start-up tool that you can use is web scraping. It is basically a process of extracting data and content from websites with the help of bots. It turns any unstructured web data into data ready for research, marketing, growth, sales, and other business processes. 
Go where your customers and audience are and Octoparse can collect relevant data for your personal research and lead generation.

If you are running an online shopping site, data harvesting is an excellent digital marketing strategy that can fetch prices and product descriptions from other seller websites and help strategize your business.
> Read the case study for lead generation
#2 Case Study
Concerning what you should write on your website, the most efficient way to gain leads is to create a case study or client success stories that give specific details on client objectives that were achieved. 
Case studies help potential leads to learn more about your services, business skills, and client experience. Your prospects can then relate themselves to a past client's story and see what works best for them. 
#3 Networking
Apart from your existing clients, you must network with other freelancers and form partnerships is a great way to increase awareness. Joining communities that represent a similar niche as yourself and joining various social channels can build relations which can be beneficial. 
You may find a bunch of partners working on freelancing as you are on Reddit and it is a good place for you to learn and connect.
Why should you network with other freelancers?
You may find incredible people to help you out when you are packed with work. 

It gives you the opportunity to offer input and engage in building connections.

Helping people and establishing a connection can help you build a network of recommendations through which you can gain more business.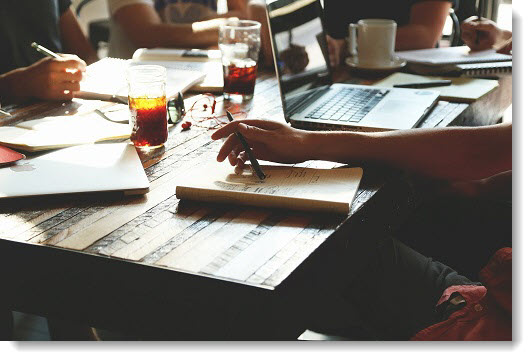 #4 Blog Regularly 
The Internet is a sea of high-quality content and focusing on quality more than quantity is a must. The more often you keep updating your blog, the more visitors will be attracted to your site. This, in return, sends positive signals to search engines that build credibility. Focusing on topics that are in sync with your niche will help you reach out to the right audience. 
As a freelancer, it gives you an opportunity to demonstrate your skills and expertise in your niche. You can optimize your blog with the help of SEO. Sometimes SEO can be done in a smarter way. It is a great way to market yourself that can be appealing to your prospects.
You may be interested in this: Content scraping for bloggers
#5 Guest Blogging
Writing content for others is a great way for brand exposure. You can create content for other sites which gives you access to a new set of audiences for your expertise and visibility. Creating content for sites that bring no value to your work can be a waste of time and effort. So make sure that the audience you write to knows to have some value in your work which also results in a lead. Another method of creating content for another site is through infographics and videos. Images and even illustrations. Remember a single post won't do you any good, make sure you negotiate a couple of articles over time.
#6 Link-building 
You may think of link-building as a strategy for SEO. Meanwhile, if we get to the bottom of search engine optimization, everything that works for search engines is everything you need to do to improve your user experience.
Linking pages from other sites as sources on your page can help if you are offering content that is relevant and helpful to your audience. Once your audience gets what they want from your website, a good ranking on search engine results pages (SERPs) comes naturally.
There is another side of link-building – people are eager to get their web pages linked by other websites. However, the quality of the backlink is way more important than the quantity of it. Remember to emerge from web pages that are relevant to yours.
#7 Build Social Media Profiles
Social media is a great way to share your expertise with a wide range of audiences. In order to do that, you must keep your profile up to date with all the information that is needed. social channels such as LinkedIn, Instagram, Facebook, etc. can help you connect and engage with people.
LinkedIn is a prominent channel that can be quite beneficial to you and your brand. Make sure that your profile is updated and polished with all relevant information such as profile photos, work samples, experience, skills, and even recommendations. Making a memorable first impression will either make or break a prospect's decision in following you.
Conclusion
There are 7 concrete tips for you to drive more traffic to your freelancing websites. In short, understanding your audience, creating what they are looking for, and perfecting your content for a better user experience is all you should do. This is all solid work. As a freelancer, choosing great tools to improve the efficiency of these tasks is a smart strategy.