Quora is a social platform with more than three hundred million users. On Quora, different users ask questions about the information that they want to know, and other users answer them. Quora is one of the biggest platforms for huge information and knowledge about all industries.
With this much information, people might be interested in Quora web scraping to get information about their niche, industry, market, and targeted audience. By scraping these questions and answers data from Quora, marketer can have a better analysis on their branding sentiment. It's also helpful for those who want to find the answers of some question.
If you do not have any technical knowledge about web scraping and need a tool with multiple and incredible options, just give a read to this article as we are going to discuss a free Quora scraper. With this tool, you will be able to get Quora data in the form of JSON or CSV files. Keep reading to learn more details.
Can You Scrape Quora
The answer to this question is both yes and no. It is legal and technically possible to scrape data from Quora with a Quora scraper, but it is against the terms and services of Quora. Quora depends on the content created by different users from all over the world, so it is a bit hard to block automatic data extraction from Quora with tools.
So, the answer is yes in the technical sense and no in legal aspects, but you can scrape Quora for multiple purposes.
Why do people scrape Quora? Some cases.
People scrape Quora for their businesses to achieve many purposes. Here are some cases:
Some people scrape questions and answers on Quora to get details about their niche, political aspects, stock market, crypto analysis, brands, etc for sentimental analysis. They want to know what is happening in the world in their industry and what are the demands.
As you know that Quora is being used by millions of users and all are authentic ones. Real users ask questions about their issues day by day on Quora, and other users answer them. Keeping that in mind, people scrape Quora to get data and boost machine learning and other artificial intelligence technologies.
As people ask their questions about issues that they face in their digital life like if someone is asking "how to make a WordPress website". If you see this question and you are a leading WordPress developer, it is a great chance for you to get leads. Scraping Quora is one of the best and most amazing strategies to boost your business in the digital world.
By scraping Quora, you can see questions about a specific brand like if you are looking for a clothes brand, you can get information about it and get some data about influencers who are promoting that brand through Quora ads and videos.
Best Free Quora Scraper You Should Know
If you have an online business, like Amazon seller, or any other e-commerce company, you might need a free scraper to scrape data for your needs. Octoparse is one of the best and free Quora scrapers (data crawling, web crawling, and data scraping) which helps you to get the whole internet data into a structured form.
Octoparse is one of the well-known and free-of-cost web scraping software to help you out in multiple ways. It is a python-based software with a lot of features that help you to get data at a fast pace. Octoparse team is always here for you to let data available to you anytime and within seconds and minutes.
If someone wants to scrape Quora data, they must learn coding to scrape data manually. First, learning skills take time, and then scraping data manually takes too much time. Octoparse has produced all these solutions free of cost and automatic. You do not have to do anything manually but just add your desired data in each template and all the information would be available to download in the form of CSV or JSON file without any time consumption.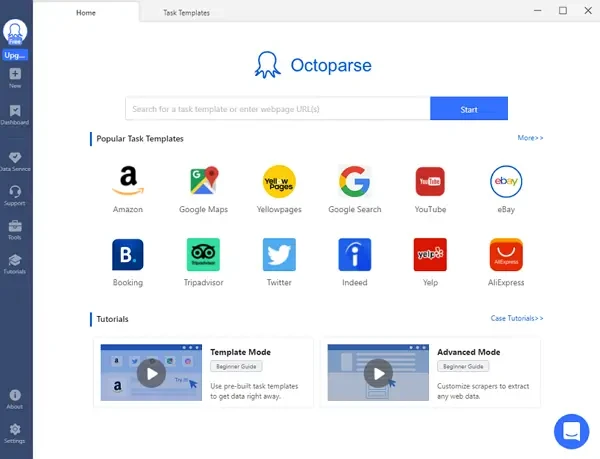 Steps to scrape Quora by using Octoparse
Now, how to scrape Quora by using Octoparse? Here is the guide for Quora scraping. Let us have a look at all three steps. Or you can follow the detailed guide of scraping Quora data.
Step 1: Enter Quora URL to Octoparse
First, download Octoparse software from official website and install it on your PC. After downloading, enter your URL into search bar and press start to go to the targeted web page.
Step 2: Create a Quora Scraping Workflow
After clicking on the start, you'll enter the auto-detecting mode by default. Create a workflow and make changes if needed. You can set the scroll limit up to the bottom of the page to get more data.
What's more, you can add another loop by clicking on the "+" button to add another loop inside the scrolling loop and add this loop mode as a variable list.
After setting everything you need to scrape data, click on Apply to save changes.
Step 3: Start Crawling Quora and Export Data
Preview the workflow to make sure you have get all desired data. Click on the Run button to start scraping. Select Run on your device to run the task on your local device. Finally, download your data in JSON, CSV, or Excel File.
Octoparse is free of cost and automatic software to scrape the maximum data you need. The Premium version is also available with maximum features for your ease and comfort to scrape Quora within no time. Go on the Octoparse website and get offers and vouchers on a premium version for better and deep scraping.