We are living in a fast-paced and high-intensity environment partly because we are busy making comparisons between different plans for evaluation and choose the most suitable one. Generally, we compare prices online to find the best deals before making a purchase or getting a loan. What's more, it's worth taking the time to compare the best schools/companies that will best develop your study and career.
Can the data comparison process be both more time-saving and efficient? Use tools.
Learning how to create and use tools is a great step forward in the thinking of human beings. The potential business value of a person greatly depends on the amount of information he needs to know and the ability to solve problems, learn from experience and adapt to the digital age, efficiently. The smart guy will find the right data extraction software to collect massive amounts of data from the internet before implementing data comparison software and data analysis software.
Why Octoparse
Octoparse is a must-have web scraper to grab the data available online that can provide data needed to your data comparison software. Its Windows Client has easy-to-use UI interface and you can create your own web crawler easily by simply point-&-click. Besides, it has free version and paid versions to suit different data extraction needs. The free version is powerful enough for data comparison but the paid versions enable you to large amounts of web data in real-time.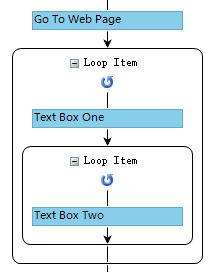 The most obvious example of using data comparison software is the product price comparison. Since price is the most important factor that influences consumer behavior, it's crucial that companies make data comparisons – compare almost all the influential factors, to react promptly and maximize their profit.
Successful Use Cases
An e-commerce seller in Japan uses Octoparse to extract Amazon Mexico and eBay US market data for selling his Japanese product oversea by comparing the data from these two countries and decide the product items that have price difference.
An e-commerce seller in German use Octoparse to monitor his competitor sellers from the US and use Octoparse Scheduled Cloud Extraction to grab the information such as product title, image URL, price, ASIN, shipping weight and etc. from his competitor sellers for competitor analysis.
A user uses Octoparse to extract the discounts and promotions information from competitors' websites at 9:00 per day for competitive marketing analysis.