Autotrader is an amazing website for car dealers and private sellers to add their car listings. It is a perfect platform for both sellers and customers. If you are a customer and want to find a good-condition car on a limited budget, you have to go through a lot of cars to find the best one. So, it is a very tedious process to go with.
The same is the case for sellers, if you are a private car seller, you have to find your competitors as the car industry is loaded with a lot of sellers with different price ranges. So, you have to mention your rates according to competitors but it is very hard to go through all.
In both cases, you might need an Autotrader scraper to go through all cars of your needs. An Autotrader web scraper helps you find the best and limited budget cars in just a few seconds and the same is the case for sellers too. We are going to discuss an amazing and powerful web scraper to scrape Autotrader for car information within no time.
Autotrader Web Scraping
Autotrader.com Inc is the most trusted and well-known automotive marketplace for buyers and sellers. It was founded in 1997 and aggregates a lot of used and new certified cars from private sellers as well as dealers. There's a lot of data available about cars, reviews, comparison tools for car insurance and financing information and shopping advice, etc.
As there's much data available, you might need an AutoTrader web scraper, whether you are a buyer or seller. So, Autotrader web scraping gives us a lot of information about a car.
What kinds of data can you get with scraping Autotrader
By using a web scraper for Autotrader scraping, you can get a lot of data like
Model of car

Specifications

Images

URL

Condition

Price

Comparison to market prices

Reviews

Mileage

And many more.
Is it legal to scrape Autotrader
Scraping Autotrader is legal as other website scraping but depends on the use of extracted data and local laws. You just have to be very cautious while scraping as the extraction of private data is not allowed at any cost. Some kinds of data are secured by international regulations and can't be extracted. So, be careful while scraping any personal, confidential, or intellectual property data.
Easy Steps to Scrape Data from Autotrader
If you don't know a bit about python programming language but still want to scrape Autotrader, we are going to introduce you to Octoparse, a well-known and powerful web scraping tool.
It is python based software and does everything on its own without any manual integration.

Best for everyone who doesn't have any technical knowledge about coding and many other technical things.

A powerful tool without being blocked and restricted.

Best to scrape AutoTrader within no time.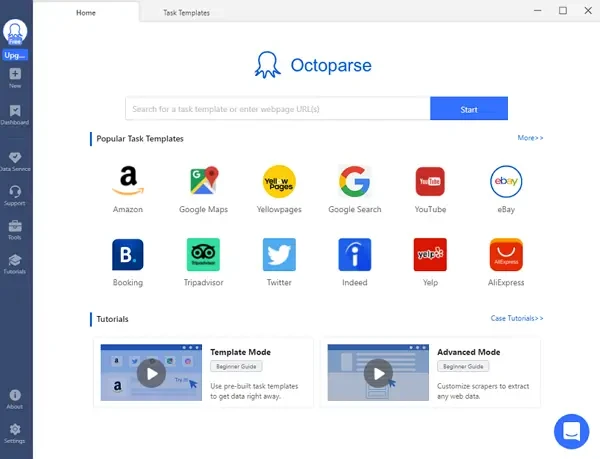 How to scrape data from Autotrader using Octoparse
Step 1: Enter the target Autotrader URL
First, download Octoparse and install it on your PC or laptop, create a free account to continue. Go to the Autotrader and copy the page link you want to scrape data from, and then paste it into Octoparse search bar and press the Start button.
Step 2: Start auto-detection and create a workflow
You'll enter the auto-detecting mode by default. And create a workflow after it is finished, it almost helps you find all kinds of data. You can make changes to make the data fields more correct.
Step 3: Scrape and download data from Autotrader
After all data fields are checked, click on the Run button to start scraping Autotrader data. Finally, you can download your data in JSON, CSV, or Excel spreadsheets.
As we have discussed everything about Autotrader web scraping, so now you can scrape data from Autotrader yourself without getting any issues about the Autotrader scrape problems like the python Autotrader screen scrape problem. Let's download your favorite Autotrader scraper python based and start scraping.