Edit Existing Tasks in Octoparse
Edit Existing Tasks in Octoparse ( Free Version Users Should Read )
Wednesday, July 20, 2016 11:45 PM
For the latest tutorials, visit our new self-service portal. Sharpen your skills and explore new ways to use Octoparse.
 
If you are on a free or basic plan of Octoparse, you may notice that the total number of tasks is limited to 10. You cannot create new tasks once your task count reaches that number. If you have no intent to go premium or anything, you can edit the existing tasks instead of creating a new one. In this article, I will show you how to edit existing tasks in Octoparse.
Follow the next few steps:
Step 1. Click open the Dashboard for all your tasks
Step 2. Click on any existing task to enter the workflow designer 
You can also click the three dots under More, choose Task >then Edit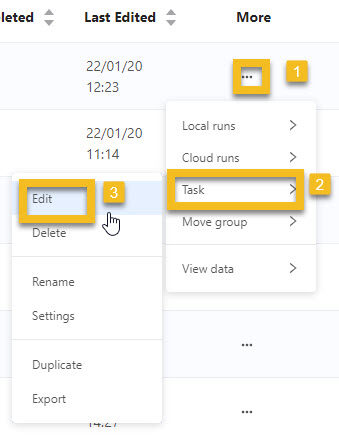 Step 3. Click on the three dots of any step you don't need, and select delete from the pop-up menu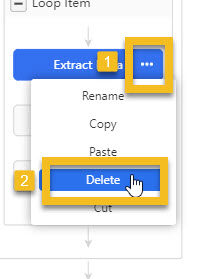 Step 4. Modify the settings for actions in the existing workflow to suit your new needs. Happy Data Hunting!
Author: The Octoparse Team
For more information about Octoparse, please click here.
Sign up today.